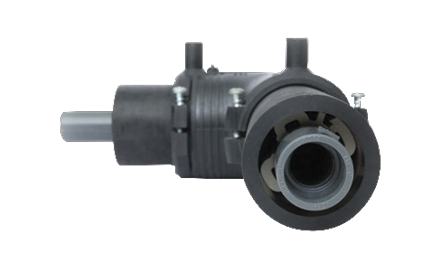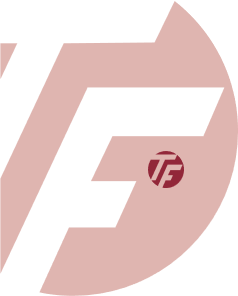 CONTAIN IT PLUS

Contain IT plus is another solution from a worldwide trusted brand that offers a wide choice of materials including PVC-U, PVC-C, PP-H or PE for the carrier pipe and prefabricated fittings and also includes PVDF for the most aggressive media.

All enclosed in a PE100 outer containment that uses familiar Electrofusion jointing with the benefit of fully sealed containment zones. Unique, easy and safe joining technology in compliance with DVS guidelines enables a visual inspection of the inner pipe before closing the outer pipe.

Reliable leak detection solutions combined with a variety of system connections contributes to a fast troubleshooting and a safe system condition. Designed for industrial applications with a strong focus on easy and safe installation for a wide range of dimensions to ensure a long lifetime and an efficient operation of the system.
With a constant focus on maximum reliability and safety, the CONTAIN-IT Plus system assures a sustained high level of product quality and outstanding performance in all applications. Well defined development and manufacturing processes ensure compliance with relevant standards and specifications.
The availability of special slip couplings and other accessories further enhance the systems flexibility and ease of installation.
Contain IT plus is a metric system from 20mm to 225mm (50mm to315mm).
Range
Description
Carrier - PVC/PE/PP/PVDF
Carrier (Outer)
Containment - PE
CONT+
ContainITplus - 20/50
20 mm OD
16 Bar (16)
50 mm OD
CONT+
ContainITplus - 25/50
25 mm OD
16 Bar (16)
50 mm OD
CONT+
ContainITplus - 32/63
32 mm OD
16 Bar (16)
63 mm OD
CONT+
ContainITplus - 40/75
40 mm OD
16 Bar (16)
75 mm OD
CONT+
ContainITplus - 50/90
50 mm OD
16 Bar (10)
90 mm OD
CONT+
ContainITplus - 63/110
63 mm OD
16 Bar (10)
110 mm OD
CONT+
ContainITplus - 75/125
75 mm OD
16 Bar (10)
125 mm OD
CONT+
ContainITplus - 90/140
90 mm OD
16 Bar (10)
140 mm OD
CONT+
ContainITplus - 110/160
110 mm OD
16 Bar (10)
160 mm OD
CONT+

ContainITplus -

125/180

125 mm OD
16 Bar (10)
180 mm OD
CONT+

ContainITplus -

140/200

140 mm OD
16 Bar (10)
200 mm OD
CONT+

ContainITplus -

160/225

160 mm OD
16 Bar (10)
225 mm OD
CONT+

ContainITplus -

200/280

200 mm OD
10 Bar (10)
280 mm OD
CONT+

ContainITplus -

225/315

225 mm OD
10 Bar (10)
315 mm OD
** all data is for illustration only based on manufacturers data which is subject to their tolerances and change without notice
pressures stated at 20c
For more information please see the overview brochure by clicking on the logo below: