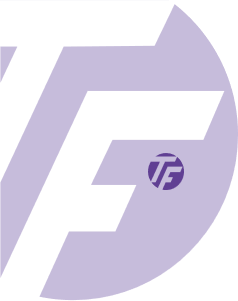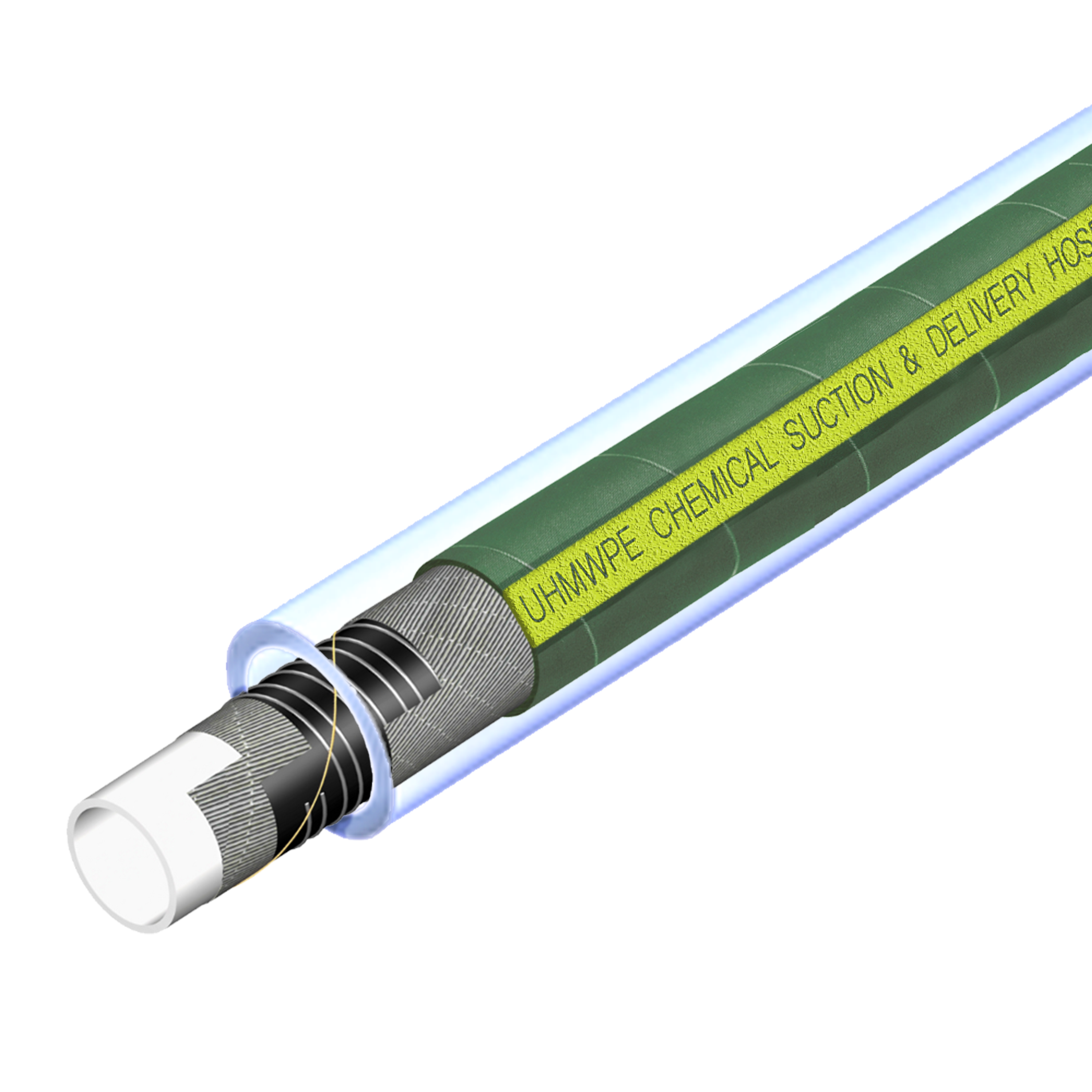 UHMWPE DS PVC



For more aggresive media or environments we offer a multi layered chemical transfer hose with 16 bar rating and highly chemical compatible liner. The hose can be used with traditional tails and clamps or with smooth tails and Din fittings, it can also be swaged and when required ECTFE lined fittings are available at most sizes.
The mandrel built multipurpose suction and delivery hose is designed for acids, bases, ketones, aldehydes, esters, aromatic andaliphatic hydrocarbons and is also suitable for animal or vegetable food stuffs and alcoholic drinks.
Utilising our range of outer containment where additional protection is required to ensure no contamination to the environment or to the product, for example, chemical dosing, chemical transfer, food and water treatment.
The standard containment (outer), is made from a choice of either FDA approved PVC material (RP outer available for up to 1" carrier).
All our PVC outers are UK manufactured from non-phthalate material which is free from substances of Very High Concern as described under REACH regulation. The material complies with the migration requirements of 2002/72/EC & its amendments.Additives used are listed in EU regulation 2011/10/EC & in the FDA code of federal regulations chapter 21.
UHWMPE Technical Characteristics:

Tube UHMWPE, white, smooth, abrasion resistant, food quality. Complies with FDA-standards.
Reinforcement Synthetic plies, embedded steel wire helix.
Cover Special green rubber, smooth, weather, ozone and abrasion resistant. Fabric impression.
Working Pressure 16 bar Nominal Burst Pressure 48 bar.
Temperature -25°C to a maximum of 100°C.
| Range | Description | Carrier - UHMWPE | Carrier - Min Burst Pressure | Containment - PVC |
| --- | --- | --- | --- | --- |
| TFDS | UHWMPE - 13/38 | 13 x 23 mm | 48 Bar | 38 x 47 mm |
| TFDS | UHWMPE - 19/45 | 19 x 31 mm | 48 Bar | 45 x 54 mm |
| TFDS | UHWMPE - 25/50 | 25 x 37 mm | 48 Bar | 50 x 59 mm |
| TFDS | UHWMPE - 32/60 | 32 x 44 mm | 48 Bar | 60 x 72 mm |
| TFDS | UHWMPE - 38/60 | 38 x 51 mm | 48 Bar | 60 x 72 mm |
| TFDS | UHWMPE - 51/76 | 51 x 65 mm | 48 Bar | 76 x 88 mm |
** all data is for illustration only and is subject to change and manufacturing tolerances