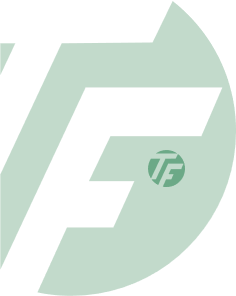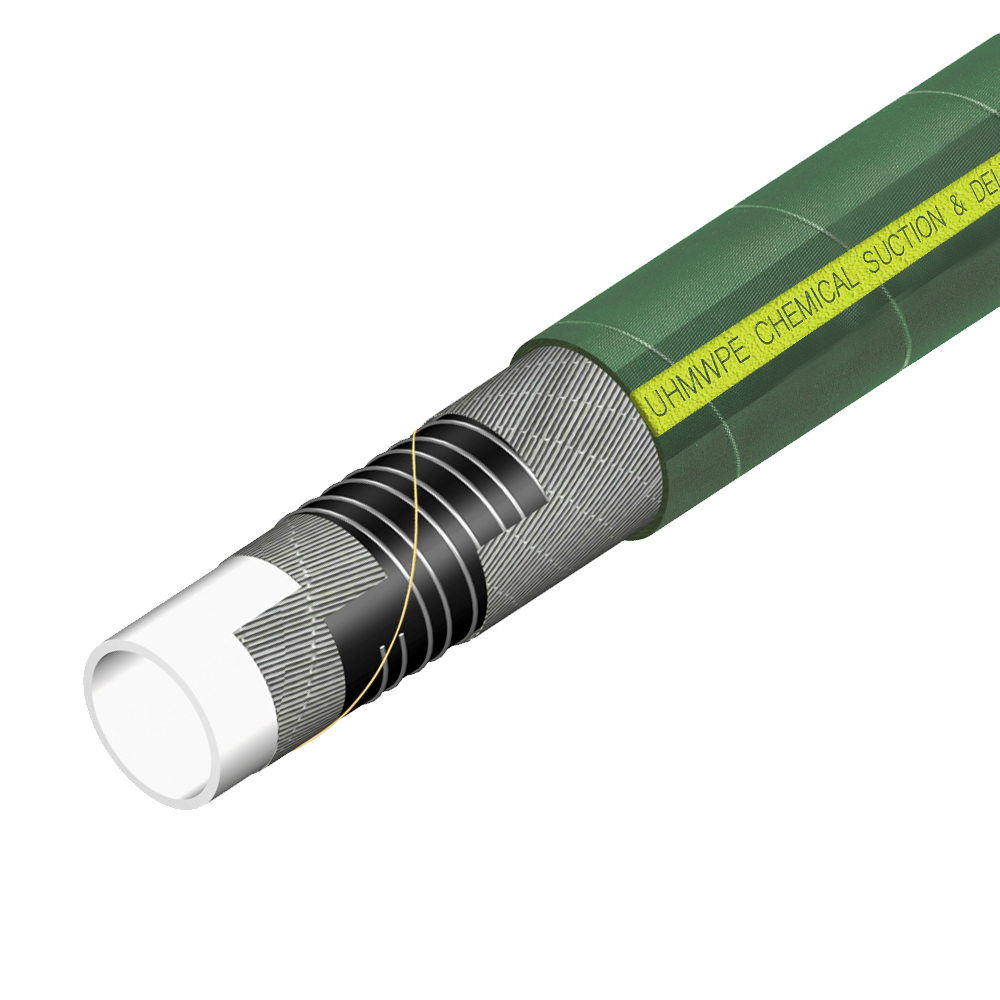 UHMWPE CHEMICAL S & D HOSE

For more aggresive media or environments we offer a multi layered chemical transfer hose with 16 bar rating and highly chemical compatible liner. The hose can be used with traditional tails and clamps or with smooth tails and Din fittings, i it can also be swaged and when required ECTFE lined fittings are available making this an ideal solution for many more challenging installations.
Mandrel built multipurpose delivery hose designed for acids, bases, ketones, aldheydes, esters, and aromatic, aliphatic hydrocarbons (limited resistance to chlorinated hydrocarbons). Also suitable for animal or vegetable foodstuffs and alcoholic drinks.
UHMWPE, white, smooth, food quality and abrasion resistant. Complies with FDA standards. The liner is itself contained in an EPDM rubber which not only adds to the physical integrity of the hose also provides another barrier should that liner be damaged due to EPDM's good resistance to many types of media.

Reinforced with synthetic plies and an embedded steel wire helix. Coated in a special green rubber, abrasion, ozone and weather resistant material. Smooth with fabric impression. Marked as UHMWPE CHEMICAL S/D FOOD QUALITY / W.P.16 BAR / 232 PSI (in green letters with a yellow stripe)
Temperature range from -25°C to a maximum of 100°C: Cleaning up to 130°C for max. 30 min. in open system. Temperature and concentration of the transported medium: refer to chemical resistance chart.
| Range | Description | Size | Carrier - Min Burst Pressure | Bend Radius |
| --- | --- | --- | --- | --- |
| HOSE | UHMWPE - 12 | TBC | TBC | TBC |
| HOSE | UHMWPE - 19 | 19 x 31mm | 696 PSI / 48 bar | 125 mm |
| HOSE | UHMWPE - 25 | 25 x 37 mm | 696 PSI / 48 bar | 150 mm |
| HOSE | UHMWPE - 32 | 32 x 44 mm | 696 PSI / 48 bar | 175 mm |
| HOSE | UHMWPE - 38 | 38 x 51 mm | 696 PSI / 48 bar | 225 mm |
| HOSE | UHMWPE - 51 | 51 x 65 mm | 696 PSI / 48 bar | 275 mm |
| HOSE | UHMWPE - 63 | 63 x 78 mm | 696 PSI / 48 bar | 300 mm |
| HOSE | UHMWPE - 76 | 76 x 82 mm | 696 PSI / 48 bar | 350 mm |
| HOSE | UHMWPE - 102 | 102 x 118 mm | 696 PSI / 48 bar | 450 mm |
** all data is for illustration only based on manufacturers data which is subject to their tolerances and change without notice
pressures stated at 20c