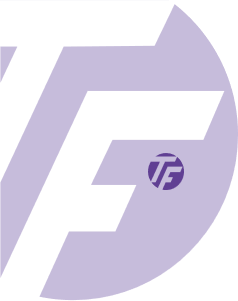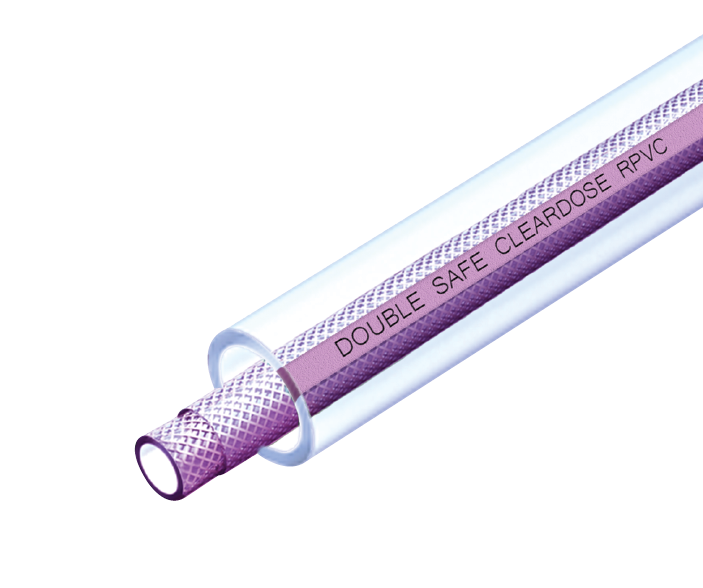 DOUBLE SAFE

CLEARDOSE Reinforced PVC


Reinforced PVC multi-layered hose is a tried and tested solution for the transfer of food, water, air, chemicals, gas, fuel and oils in many diverse applications and industries. Our Cleardose line builds on this to offer the added security of an outer containment jacket to reduce the risks of contamination or personnel and environmental damage should a leak occur.
Reinforced PVC has the advantage of good flexibility combined with visibility of the media suiting a broad range of environments with good abrasion resistance together with practical pressure ratings. It also has resistance to a wide range of chemicals including acids/alkalis and is a popular choice for Ferric, Poly (claral) and other applications.

All our dual contained Reinforced PVC (clear braided) hose is manufactured in the UK and complies with European Reach requirements and made from silicone and phthalate free materials certified as safe for food contact use.

A recent improvement is that we have added a violet tint to the carrier in order to distinguish it from standard single skinned RPVC.

Our Cleardose DS dual containment has a visible "air gap" so that any escaped liquid can be seen and flow onto the alarmed area.

Combined with our custom range of fittings including terminations, pass through and catch pots and other accessories we can deliver a complete solution to your dosing requirements.

| Range | Description | Carrier - RPVC | Carrier - Min Burst Pressure | Containment - PVC |
| --- | --- | --- | --- | --- |
| TFDS | Cleardose - 6.3/19 | 6.3 x 11.5 mm | 64 Bar | 19 x 25 mm |
| TFDS | Cleardose - 10/25 | 10 x 16 mm | 60 Bar | 25 x 31 mm |
| TFDS | Cleardose - 12.5/25 | 12.5 x 18.5 mm | 60 Bar | 25 x 31 mm |
| TFDS | Cleardose - 19/38 | 19 x 26 mm | 40 Bar | 38 x 47 mm |
| TFDS | Cleardose - 25/45 | 25 x 33 mm | 40 Bar | 45 x 54 mm |
| TFDS | Cleardose - 32/50 | 32 x 42 mm | 40 Bar | 50 x 59 mm |
| TFDS | Cleardose - 38/60 | 38 x 48 mm | 40 Bar | 60 x 72 mm |
| TFDS | Cleardose - 50/75 | 50 x 62 mm | 32 Bar | 75 x 86 mm |
** all data is for illustration only based on manufacturers data which is subject to their tolerances and change without notice
pressures stated at 20c